Every adventure needs the perfect start.
We take the stress and anxiety out of your Airport experience; by combining our 30 years in the aviation and tourism industry with exceptional customer service skills we offer a service that will ensure the start and end to any journey is a smooth and enjoyable one.
The airport can be a big and scary place; lots of people, lots of rules, lots of places to get lost!
Our team know the airport inside out, we're always on top of what you can do and can't do; we're ready and waiting to guide you through what for some, can be the most daunting aspect of their journey.  Our expertise is troubleshooting, that's where we stand out.
We are an extra pair of hands for a young family or elderly couple, to guiding groups and escorting VIP's, we can assist with luggage and navigate the complexities of ever changing airports.
We know the ins and outs, the shortcuts, and the processes, of every airport we work out of.
Our team will prepare for and help you through every process to ensure the time spent at any compulsory juncture is minimal.
Some airports offer fast track processes too, available to purchase through us, or included with your airline ticket, cutting that time spent standing in a queue.
Travel to the airport in style, relax in a luxurious lounge and allow yourself to be escorted to and from your flight without lifting a finger, all without breaking the bank! 
Travel the way the stars do with the team who look after them.
We are trusted by many of the biggest companies from a range of sectors including Travel, Finance, Media and Film to look after their most valued employees and clients.
Countless happy travellers - just a small selection of our many testimonials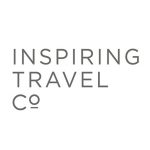 The professionalism and service is exceptional, we can relax knowing that our clients are in the best hands to enjoy a seamless airport experience, even on those rare occasions when the unexpected happens, the CTC team are superb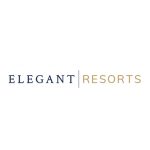 Clients at Elegant Resorts have the highest expectations and the services we book and receive from CTC have always met and more often exceeded these. We've had amazing feedback direct from our clients themselves about the quality of staff in place.
"It has to be said that Complete Travel Connections were an absolute Godsend to us all… This service came as a complete surprise to us all & made our Grandson William less anxious throughout the whole process from the Hilton to the No 1 departure lounge where they arranged an exclusive private room for us all due to Williams' condition. …On arriving home Simon arranged for us to be "fast tracked" through the airport which was greatly appreciated & yet again, another pleasant surprise!"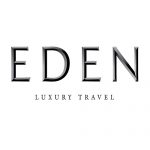 "Firstly, I wanted to pass on the amazing support from Luke this morning at CTC.  
He and his colleague were fantastic and it was a delight to have him on hand guiding us through after our early start this morning!"  
A particular thank you to Steve the concierge who met us at Gatwick - he was absolutely brilliant and so lovely.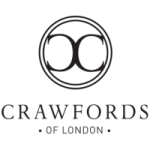 Just wanted to say thanks to everyone helping with XXXXXXX and XXXX XXXXX last week.  
 The meet and greet was calm and professional, great to work with… He also seems very popular with all the other guys that were at the arrival gate! Good work!

Mrs Dunphy was very impressed with the meet and greet service you arranged for her in Cape Town, she said the people who met her were friendly and knowledgeable and she couldn't fault a thing, so something we would book the future!

Just to say the service at the airport was brilliant. Joseph was our rep and he was excellent. We wouldn't have made our flight without his assistance - Airline was chaos.