to your journey
We take the worry and stress out of navigating the airport and add a touch of elegance too!
Book services

Find out more
The perfect addition
Complete Travel Connections are your
VIP travel partner
ultimate
Catering to a diverse range of VIP and Corporate clients, we provide the perfect services to suit your needs.
"I always book the VIP assistance for my clients as I know the  CTC team are on hand not only to make things smooth but to help when those unexpected problems arise. The team have saved the day many a time but one that sticks in mind is when a client was stuck in M25 traffic and was seriously late, check in was closed and the plane was boarding, but by some miracle CTC used their connections to get our client on that plane getting through the airport in just 10 minutes!"

They often go well over and above in ensuring the airport experience is a positive one. Of course, issues sometimes may arise but the way they are dealt with instantly and professionally with the customer at the forefront is a true testament to the quality of the CTC team. The information gained or actions taken are always shared back to our team too so we too can take appropriate action for any future bookings and keep improving individual customer experiences."
"We have worked with Complete Travel Connections (CTC) for over 25 years and would highly recommend their services. Their team are friendly, very easy to work with and professional at all times.
We get you from
A to B
and add a touch of
VIP
Operating directly out of
Gatwick
and
Heathrow
Airport and servicing all major UK airports as well as international destinations, we provide a range of
airport logistic services
and added extras to ensure your airport experience is smooth and enjoyable.
An all encompassing travel company for meet and assist services, lounges, airport transfers, fast track and anything else that makes your journey through the airport an enjoyable one. Now, you can book all these services in just a few clicks.
We're with you
every step of the way
Countless happy travellers - just a small selection of our many testimonials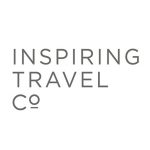 The professionalism and service is exceptional, we can relax knowing that our clients are in the best hands to enjoy a seamless airport experience, even on those rare occasions when the unexpected happens, the CTC team are superb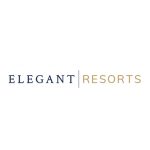 Clients at Elegant Resorts have the highest expectations and the services we book and receive from CTC have always met and more often exceeded these. We've had amazing feedback direct from our clients themselves about the quality of staff in place.
"It has to be said that Complete Travel Connections were an absolute Godsend to us all… This service came as a complete surprise to us all & made our Grandson William less anxious throughout the whole process from the Hilton to the No 1 departure lounge where they arranged an exclusive private room for us all due to Williams' condition. …On arriving home Simon arranged for us to be "fast tracked" through the airport which was greatly appreciated & yet again, another pleasant surprise!"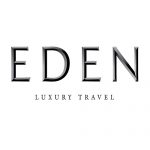 "Firstly, I wanted to pass on the amazing support from Luke this morning at CTC.  
He and his colleague were fantastic and it was a delight to have him on hand guiding us through after our early start this morning!"  
A particular thank you to Steve the concierge who met us at Gatwick - he was absolutely brilliant and so lovely.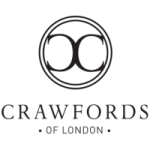 Just wanted to say thanks to everyone helping with XXXXXXX and XXXX XXXXX last week.  
 The meet and greet was calm and professional, great to work with… He also seems very popular with all the other guys that were at the arrival gate! Good work!

Mrs Dunphy was very impressed with the meet and greet service you arranged for her in Cape Town, she said the people who met her were friendly and knowledgeable and she couldn't fault a thing, so something we would book the future!

Just to say the service at the airport was brilliant. Joseph was our rep and he was excellent. We wouldn't have made our flight without his assistance - Airline was chaos.